One lucky player at Captain Cooks Casino has just won a whopping 6 million euro on the hugely popular Mega Moolah Slot. What a way to kick off the new year!
Mega Moolah is already known worldwide for its massive progressive jackpots. It's already been known for its live changing jackpots we can only dream about. In October of 2015 The Mega Moolah game paid its largest ever sum from a mobile win and now the game has struck again!
Monday the 16th January was going to be a special day for this lucky player at the online casino. The player had already seen that the Mega Moolah jackpot was already over 6 million euro and he decided to try his luck. Never did the player think his next spin at just a $0.50c bet would land the bonus wheel, let alone the biggest of jackpots.
"A single spin on one of Microgaming's most popular slots was the best move the player ever made". The player spun the bonus wheel and landed a massive instant win of €6,078,249.33. And as per all wins on Microgaming's progressive jackpot network the player can look forward to his winnings being dropped as one amount on his bank account. 2017 is the best year ever for this lucky player.
Congratulations form the Casino Rewards Team
Emma Hall, Promotions Manager at Casino Rewards, was stoked about this big win at one of their casinos: "Our lucky novice player 'N.C.' became an instant millionaire after taking up Captain Cooks Casino's signup offer for all new customers, offering 100 chances to become a millionaire for just €5! What also makes this win incredible is that 'N.C.' has become the 7th member of the Casino Rewards Millionaire Club off a 50 cent bet."
David Reynolds, Games Publisher at Microgaming, also commented" "What a great way to start 2017, winning a mind-blowing € 6 million! Mega Moolah continues to make the headlines, delivering frequent life-changing pay-outs. Congratulations to Captain Cooks Casino and their player on this massive win."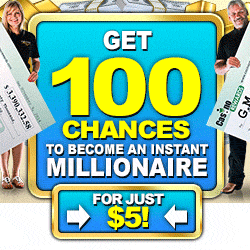 Play for the Mega Moolah Jackpot yourself?
The Mega Moolah jackpot has already climbed back up to over €3.5 million and and keeps on climbing because a lot of people play this popular slot. As from today probably even more than before.
Sign up to Captain Cooks Casino and take their new player casino bonus and you too could win big. You'll get $500 Free Play when you make your first deposit of €20 or more and of course the 100 spins for only 5 euro is a great bonus offer too!